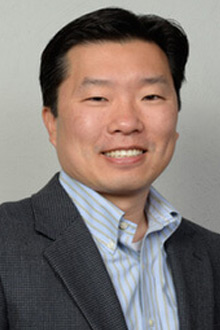 John Lee MD is board certified in ophthalmology. He received his medical school education at Boston University School of Medicine and completed his residency training at Boston Medical Center, including a year as Chief Resident. He then continued at Boston Medical Center completing a subspecialty fellowship in Oculoplastic and Reconstructive Surgery. He then served as an Assistant Professor at Boston University School of Medicine and the Director of Medical Student Education.
As a comprehensive ophthalmologist, Dr. Lee specializes in anterior segment surgery. His surgical interests include minimally invasive cataract surgery and implantation of advanced intraocular lenses.
As an ophthalmic plastic surgeon Dr. Lee specializes in the diagnosis and surgical management of disorders of the structures around the eyes. Dr. Lee is uniquely qualified to address both functional and cosmetic problems in these areas.
His surgical interests include improving the function and appearance of the eyelids as well and disorders of the lacrimal and tear duct systems. Dr. Lee also specialized in the clinical diagnosis and surgical reconstruction of periocular skin tumors. He works with surgical dermatologists to completely remove cancerous skin lesions and ensure optimal cosmetic and functional outcomes.
AREAS OF EXPERTISE:
Oculoplastic & Reconstructive Surgery
Comprehensive & Cosmetic Ophthalmology
Lacrimal Gland and Drainage disorders
Cataract Surgery
Pterygia and Laser Procedures
Botox & Juvederm Injections